Mechanical Calibration Rochester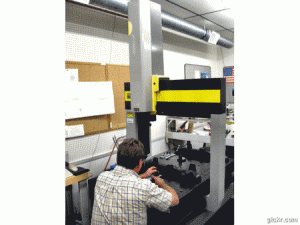 If you are in the Rochester, NY area looking for a mechanical calibrating company, look no more. Northeast Metrology Corp has you covered. With a variety of mechanical calibration services, your machinery will be recalibrated for precise accuracy. Our calibration capabilities can be scaled down so small that the adjustments cannot be detected by the naked eye, but are completely accurate on a micro level. This is important for industries where the smallest adjustments can hinder product quality or ability to perform a specific function.
Why Choose Northeast Metrology Corp.?
When you are looking for accurate mechanical calibration services in Rochester, it is important to go with a company you can trust. We can proudly say that we are accredited to ISO/IEC 17025 and Z450 quality standards through ANAB. With these accreditations and over 30 years of experience, we are confident in our mechanical calibration services and believe that we can make a difference at your facility, servicing your machinery.
Despite our focus along the Northeast and the Buffalo and Rochester, NY areas, we have helped clients all along the Eastern coast of the United States and most recently in Central America.
Contact Us
For inquiries, please fill out a contact form or give us a call. We look forward to hearing from you and learning how we can serve you.