Metrology Inspection Services in Rochester, NY
At Northeast Metrology Associates, we know the importance of making sure that your equipment is preciely calibrated. That's why we offer calibration services for a wide range of measuring gages, including Gage Blocks, Supermicrometer* – Bench Micrometers, Micrometers, Height Gages, Height Masters, Plain Plugs and Ring Gages, Threaded Plugs and Rings, Thread Measuring Wires, Micrometer Standards, Calipers, Indicators, Repeat-O-Meters, Planekators, Optical Comparators, Surface Plates, Weights, Scales and Balances.
Our Rochester Examinations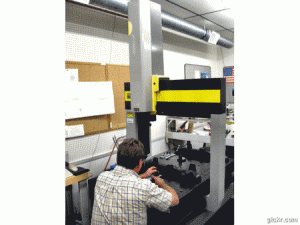 The team at Northeast Metrology Associates begin their inspection of your equpiment to determine if there is any noticable damage. Repairs are conducted before the calibration, as we need to make sure that the equipment is calibrated while in working order. Sometimes the equipment can be damaged too badly to repair however, in which case we will make recommendations for replacement equipment.
Sometimes equipment can be too large or fragile to move. Our team can provide a full assessment and take care of repairs at your location to help make sure you can get back to work as quickly as possible.
Contact Northeast Metrology Associates