Tool Calibration Services
Northeast Metrology Corp has over 30 years of experience in providing effective tool calibration services to Western New York. We approach each calibration with 100% focus and high attention to detail. We test all of the calibration standards to make sure your machines are functioning safely and efficiently. Our coordinate measuring machines (CMMs), laser trackers, structured-light scanners, and vision systems collect data on your equipment and provide us with the information we need to create a report that we can analyze and make suggestions based off. We are an on-site tool calibration service, so we can help your in-house team understand the best practices, applications, and techniques for better results.
Why Northeast Metrology Corp.?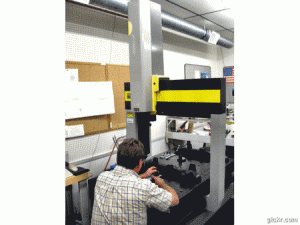 Companies everywhere between Rochester and Buffalo, NY have relied on us for tool calibration services. We are currently expanding and providing our services to clients across the Eastern United States and even into Central America. As we gather data in space and time, we provide answers, answers on how our clients can cut down on wasted material and energy in day to day operations. We pledge to help you because when you stay in business, we stay in business. We are prepared to find those miscalculations and provide a solution to better the outcome for you!